Katrina Julia
One Day in Roatan, Honduras: Itinerary to Transform and Travel
Honduras, meaning land of the depths, is more than a destination. You'll experience immersion in history, nature, and discovering new worlds. One of the things Honduras is most famous for is its Jewel of the Caribbean, the Bay Islands. Roatan, one of the Bay Islands, boasts the Roatan Barrier Reef known to be the second largest barrier reef in the world.
When you travel to Honduras, you will be discovering new worlds like the second largest barrier reef in the world. It is a haven for snorkelers, scuba, and freedivers in Honduras.
Honduras ended up being a surprise for me too. I stayed in Honduras for over a month in 2021 including a press trip in Ocotepeque with Hotel Sandoval, and business consulting and digital marketing with a sustainable recycled container stay with VeGa Community.
During my time in the northern part of Honduras, I went to Roatan for my birthday. What an incredible experience. When you learn all about my experiences in Roatan, I know you will agree.
Roatan - A Dream Come True for my Birthday
You aren't the only one who has heard of Roatan, over 2,000,000 tourists annually have too. In 2019, tourism reached over $550 million in Honduras.
Honduras: More Than a Destination
No matter how much time you have in Honduras, visit Roatan.
Let's talk about what I recommend for One Day in Roatan, Honduras.
One Day in Roatan, Honduras
Roatan is one of those places in the world that exceeds your expectations in every way. I spent four days in Roatan from October 6-9, 2021 for my birthday. I am grateful for the time I experienced on the island, but would absolutely LOVE more. It is incredible in every way with the environment and experiences.
That's one of the reasons why I decided to spend not just One Day in Roatan, Honduras but four days. If you are curious about my full-time travels, check out my Digital Nomad September 21 Recap.
If you don't know where to start with your time in Roatan, I am here to help you #createit! Although I experienced an incredible time in Roatan, during my four days, there is so much!
While there is plenty to experience one day all around Roatan to transform and travel whether you come solo, with family, or with a group, you will want to consider staying longer.
Follow this One Day in Roatan, Honduras: Itinerary to Transform and Travel. It will help you make your travels transformational even it's a short trip.
My recommendations for One Day in Roatan, Honduras include sunrise at the beach, kayaking, snorkeling, freediving, West Bay beach, water taxi, and sunset during your travels.
Roatan, Honduras
Travel to Roatan
Travel to Honduras offers many options to visit the country in Central America. There are four international airports for you to fly into the country, as well as options to travel from the three bordering countries. If you didn't know, Honduras borders Guatemala, Nicaragua, and El Salvador.
Roatan is no different. You may fly from a number of global destinations directly to the Roatan Airport. At the same time, depending on your budget and where you are traveling from, you may decided to take an adventure like I did.
For my first two weeks in Honduras, I stayed at Hotel Sandoval. After my digital marketing project, I ended up traveling by car to San Pedro Sula to have an experience with a sustainable recycled container stay in Honduras.
If you didn't know, San Pedro Sula is about 3 hours from La Ceiba, where you may take the Roatan Ferry to Roatan, Honduras. I took a Transporte Christina bus for $7 from San Pedro Sula to La Ceiba, a taxi for $7 USD rom the bus station to the Roatan Ferry Terminal, and the Roatan Ferry to Roatan, Honduras for $75 USD Round Trip. My total transportation costs to Roatan, Honduras about $100.
Before you travel to Honduras, you check current requirements for COVID. As of September 2021, either an antigen or PCR test is acceptable for Honduras for non-vaccinated travelers. In addition, an online pre-check and health pass forms are required. Keep in mind requirements are ever-changing, so I recommend you check about a week before your travels.
I traveled to Honduras starting on September 16, 2021. As of now, I will be leaving for my next stop on travel to 7 Continents early November.
Roatan, Honduras Incredible Nature
Honduras: Roatan Stay
Before traveling to Honduras, I decided I would stay at least about a month. No Honduras itinerary is complete without a visit to Roatan and the Bay Islands. I decided I would travel to Roatan for my birthday experiencing almost all my time in the water including Free Diving for my birthday in Honduras.
Roatan, Honduras Posada Arco Iris Stay
I found Arco Iris Posada in Roatan via Airbnb, one of the 75+ Tools and Resources in Half Moon Bay in West End in Roatan a water taxi ride away from world famous West Bay Beach.
I loved my stay in Arco Iris Posada #notsponsoredyet in West End in Roatan. I had a large cabin type room with a double and single bed and beautiful outdoor space, Arco Iris is located about 5 minutes walking from the center of West End so it is peaceful and quiet.
All shots are my own on Canon EOSM100, Sony A330, and/or my iPhone 12 Mini or Airbnb photos.
Fun Facts About Honduras
There is a lot about Roatan, Honduras that will surprise you. Roatan is an island in the Caribbean, about 40 miles off the northern coast of Honduras. It is the largest of the Bay Islands of Honduras located between the islands of Útila and Guanaja. Roatan Island which only measures approximately 40 miles long and 3 miles wide.
It is prohibited to build more than a 3 story building in Roatan. West Bay Beach, Roatan was named in the top 25 beaches of the world by TripAdvisor's Travelers' Choice Awards. Roatan is world famous for its barrier reef - the second largest in the world.
Although the population in Roatan is about 6,500, on average over 800,000 tourists visit annually.* Numbers vary with the pandemic.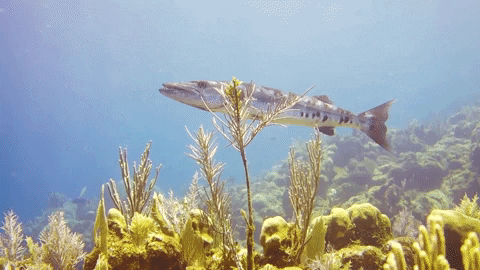 If you want to know more about Honduras, visit Travel to Honduras.
Why I Create Travel Guides Globally
Although I've stayed in Honduras for over a month so far, I love to creating adventure days to share with others for travel ideas.
My story includes being conceived in Bulgaria, born in Poland, and in 4 countries by the time I was 2 (including a refugee camp in Italy.). I am in awe of the transformation from the inside out of my life in every area including health, wealth, business, and travel.
That's why I created One Day Travel guides all around the world. In my Top 10 Things to Do, you will find more reasons to experience the cities and countries I share on my global travel to 7 Continents.
Travel fills me up.
One Day in Roatan, Honduras
One Day in Roatan is not nearly enough! Trust me I know. According to Roatan Tourism, the average tourist spends about 11 days in Roatan. If its all you have, take it!
Depending on when you arrive, and where you stay, feel free to modify your experiences!