Katrina Julia
7 Ways to Create Content Like a Boss Atlanta 2022 Edition
Creating content evolves as you create in different ways, channels and environments around the world. Whether I am creating content in El Salvador, Costa Rica, or Guatemala, content strategy and creation is evolving with themes, types, and style. Great examples include Instagram Reels Like a Boss. travel to Costa Rica. created with travel brands live., and creating content at the most Instagram-able place in the nation in Atlanta!
In 2021, I found myself surprisingly returning to Atlanta early December. During my time in Atlanta, I created content for my Instagram, ebooks, blogs, hosted live tours on HeyGoLive partnering with Botanical Gardens, Delta Airlines Museum, Original Selfie Museum, and One Day in Atlanta.
Creating content today is not the same as it was yesterday or last year, and it won't be the same a year from now. At the same time, get clear on your content strategy across themes and channels.
Make sure you follow along with travel to 7 Continents. You will get inspired to create, transform and inspire! You will be inspired to create content, online courses, global transformational retreats, and your brand.
Whether you are a content creator, entrepreneur, traveler, or brand, you will learn 7 Ways to Create Content Like a Boss in the Atlanta Edition.
Background Insights
Just like you, I have a history in creation, transformation and entrepreneurship. For insights into my content strategy and creation history, check out my How to Create Content Like a Boss in Mexico edition.
No matter where you are in your journey with content creation, the Content Like a Boss series will help you with strategy, structure and systems along with the tips, tools and technology to create what you love. You will learn strategy, structure and systems, as well as social media, blogs, podcasts, courses, pitches, and launches.
It will help you align the incredible content you create to your freebies library, online courses, events or retreats, and brand consulting.
Top 10 Atlanta, GA Things to Do
Atlanta Original Selfie Museum
7 Ways to Create Content Like a Boss: Atlanta Edition
In case you missed my latest El Salvador Content Like a Boss edition, check it out!
No matter what industry you are in, type of entrepreneur or brand you are, creating a life, business, and community you love will inspire you to create content.
Going back to Atlanta, GA was not even on my radar until late November 2021. I ended up getting a ticket covered with points with Southwest to fly to Houston, TX first which surprised me and added trips to Oklahoma to visit Transformation Church and to Atlanta for 3 weeks including Christmas and New Years.
With content strategy and creation, I knew I would create dedicated blogs and shows for One Day in Atlanta, GA revisited, Top 10 Atlanta, GA, Instagram Reels, and YouTube videos. I left myself open to be flexible on the rest. I never saw business consulting and digital marketing coming with Berea School.
My original plan for content creation included blogs, podcast episodes, ideas for social media, videos, and tying to online courses and ongoing consulting.
My Plan to Create Content Like a Boss:
1) Outline travels and content
2) Complete One in a Day revisions and Top 10 Atlanta, GA
3) Outline blogs, shows, and videos with CREATEIT Summit and Mastermind
4) Researching adventures and healthy food experiences
6) Create content weekly on blog, show and courses
7) Share how to create what you love and align to launches
So, 7 Ways to Create Content Like a Boss includes Blogs, Shows, Videos, Instagram Reels, Instagram Posts + Stories, Instagram Videos, and Tying to Online Courses
Georgia Peach in Original Selfie Museum
1 Writing Blogs
32 Million Bloggers in USA alone in 2021. If you don't have a blog yet, it is a great way to create binge-worthy content that keeps people coming back.
With about 3 weeks in Atlanta, I decided to revisit the One Day Atlanta, GA guide, publish Top 10 Atlanta, GA, and 7 Ways to Create Content Like a Boss guides. With each destination, I usually do a One Day and Top 10 series. Earlier in 2021, I realized I didn't yet have a Top 10 Atlanta, GA blog and show on our sites!
With blogs, what blogs could you focus on with wellness, marketing, business, and travel?
Keep in mind travel may be local and road trips too!
2 Producing a Podcast
My show, CREATE with Katrina Julia we are over 500 episodes and over 10,000 downloads! Podcasting is a phenomenal way to create evergreen content that is relatable and accessible!
People get to hear your voice and feel like they are in the room with you. It is priceless!
I love to first write my blog, and then record a voice over. Sometimes though, I record a show, then transcribe it to a blog too. In October, I started recording videos and shows first, delegating the publication of the show and transcription to a blog. Its freed up quite a bit of time!
Starting a Podcast for Free Like a Boss is easier than you think!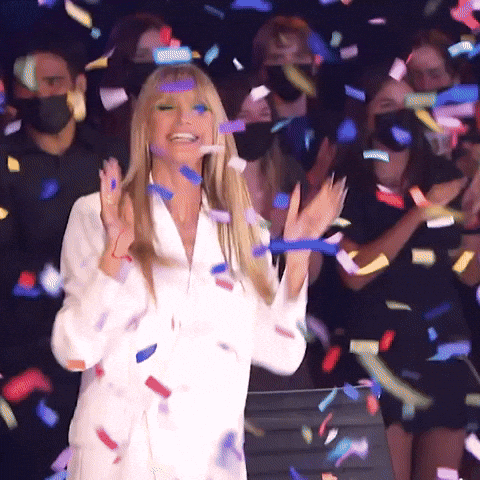 3 Lives on HeyGo vs. YouTube
One of the focus points for 2021 and beyond is growing my YouTube channel. As of October 2021, my channel has grown to 200+ subscribers and up to 7,000+ views on some videos.
My channel is not yet eligible for monetization on YouTube. We are getting there.
Currently, YouTube requires 1,000+ subscribers and 4,000 public watch hours. I have found its great to have a mixture of short and long videos, and include covers, pinned links, and I-cards!
In late 2021, I discovered HeyGo Live, a platform to stream live with travel, creating, and exploring; as well as monetizing right away. I started getting on hosting "Tours/Experiences" in December, and made about $200 for a few 1 hour ish tours and experiences like Atlanta Botanical Gardens and 7 Day Challenge!
4 Instagram Reels Like a Boss
I loved creating Instagram Reels Like a Boss in Atlanta! I love the short from content, and have found IG Reels fun to create. Here are some of the Instagram Reels I created in Atlanta, GA including my visit to Original Selfie Museum.
KatrinaJuliafit Instagram
5 Instagram Posts and Stories
I am finding mixing up my feed with Instagram Reels, Posts and Stories, and Instagram Videos being the best combination to increase reach, engagement, and followers.
In Atlanta, I did Instagram Posts with swipe files and short videos. I share everything in stories and tag tourism brands on both the posts and stories. I often get reshares from brands and Tourism Boards.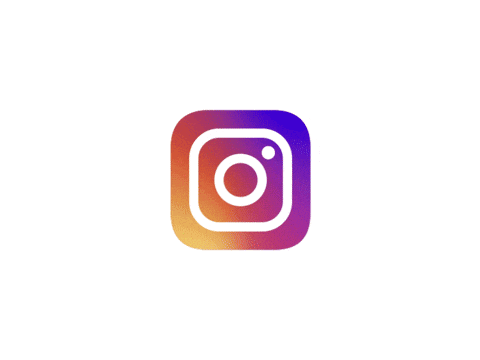 6 IG Videos
Instagram loves seeing us create posts, stories, reels and videos. It shows you are actively engaged using the platform in multiple ways. A great way to repurpose videos is to share on both YouTube and IG Videos. Instagram recently changed all to videos short and long-form content. I am still experimenting with these, and see that many creators have these monetizing.
If you have created a video, why not share the video and repurpose across channels?!
On my IG, I have series I have created as well.
IGTV Series
7 Online Courses
You want your content to stand on its own across platforms, create community, and monetize your content. At the same time, don't take the content you create for granted. You may align it easily to launch online courses, as well as brand consulting too!
With content strategy, creation and sharing, reshape and repurpose your content. According to a SalesForce study, it takes the average person 5+ times to take action. So, don't take it personal when you aren't seen and heard and viral overnight. Anyone that you see now with thousands of views or likes likely put in years of work.
If you are loving my How to Create Content Like a Boss series, Pitch Business Like a Boss to Platforms and Brands, and Automate and Scale Like a Boss in Multiple Ways will take you and your brand even further!
Content Like a Boss in Atlanta
Unlike Atlanta, creating content like a boss is a journey, not a destination.
Every time I create content, I learn ways to create content, how to share, who to share with, and where to share.
I get inspired with platforms and people all the time. At the same time, I get still and unplug from social media to create my own ideas. Our community teaches me new things too.
Which of the 7 Ways to Create Content Like a Boss is speaking to you first? Are you thinking to expand content strategy and creation with blogs and shows or with videos and Instagram?
Take the actions to walk towards creating content like a boss in Atlanta, or wherever in the world you are.
If you love this post, you'll love 75+ Tools & Resources to Create a Life and Business You Love!
Create. Transform. Inspire.
You Were Born to.
CREATE WITH OUR COMMUNITY
FIT Life Creation: Lifestyle Brand: Health, Wealth, Biz in 1
Think Amazon Meets Airbnb for Transformation with
Influencer Marketing (Revolve / Like it to Knowit) and Fundraising Twist.
Tag us on social media for a chance to win one of our giveaways:
a month in the mastermind, a course, and/or event ticket!
@katrinajuliafit @limitlessglobalgirl @fitlifecreation
#createitgiveaway #createit #fitlifecreation


#google #pinterest #youtube #instagram #facebook #twitter #createalifeandbusinessyoulove #LifestyleEntrepreneur #LifestyleBrand #TransformationCoach #createcultivate #experiences #fitlifecreation #katrinajulia #money #moneymaker #onlinecourse #onlinemastermind #mastermind #transformation #lifestyletransformation #contentcreation #travel #travelblogger #content #contentcreation #socialmedia #presstrip #airbnb #host #experience #scubadiving #travel #bossbabe #likeaboss #creator #igtvchannel #igtvcommunity #honduras