Katrina Julia
2022 Vision: A Year Ahead
2021 feels like it flew by like a Boeing 747. Anyone else feel like that? I feel like I just woke up in Costa Rica on 1/1/2021 yesterday.
Since you found your way here, I will venture you are a side-hustler, creator, and/or online educator in wellness, media, business, and travel. Basically, I am convinced you love to #CREATEIT a life and business you love.
Spoiler Alert: 2021 Vision did not go exactly as planned.
It did blow my mind in every way from traveling full-time all year including travel to Costa Rica, living in Guatemala for over a month, experiencing different parts of Mexico for 3+ months, freediving in Honduras, and returning to USA the end of the year to see friends, visit Transformation Church, and fix my computer. At the same time, I did not meet several of my business and financial goals yet. However, I believe I am capable and they will happen.
You will love my 2022 Vision: A Year Ahead. My framework for vision and goal setting has increased in confidence and clarity. Primarily, this has to do with my faith in God.
Secondarily, in increased investments in time and money with live and online communities like Transformation Church, Lifeway Women, Herbalife Nutrition, Super Focus with Tommy Newberry, and She's Wanderful to name a few.
In 2021, the leaps of faith grew exponentially. I took massive leaps of faith in the midst of external chaos in our world, and some chaos in circumstances. I choose to create clarity every day. This year developed further beyond prior years and my transformation from the inside out from 2011-2020, My transformation includes the themes of fear to faith, self hate to love, devaluing to purity, corporate to calling, lies to love, pain to purpose, and bondage to freedom.
Someone pinch me. I. just. set my 2022 Vision after leading a Vision Workshop and 7 Day Challenge Jump Start with HeyGoLive! Not to mention, I learned so much from my year of travel in Central America!
You found the right community to #CREATEIT
You are here on purpose.
Let's #createit your 2022 Vision Ahead.
2022 Vision
Newsflash: I will help you simplify health, wealth, business so that you create a life and business you love simpler and faster than you thought possible.
Maybe you are used to learning from various teachers, coaches and guides like me. Perhaps, you've invested in various planners like I have. I've learned from Strategic Coach, Brendon Burchard, Chalene Johnson, Rachel Hollis, Garrain Jones, Celeste Richmond, and Rachel Hollis to name a few.
I've gone within and above to find my own path and create a life and business I love. Some you will find are influenced by community. I have created my own strategies, structures, and systems too.
Since 2015, I have intentionally chosen to set prayerful time reflecting in gratitude, casting a vision for the upcoming year, and lining up to my life legacy. This year included 7 Things I Learned from a Year of Travel in 2021.
Every step helps align to create a vision for 2022. To start the New Year, I created and clarified my 2022 vision for the New Year and decade. I connected with community with Brendon Burchard and Growth Day. For 2020, I aligned my 10 goals with a 3 X 7 approach tied to my 90 day plan. In 2021, I shifted it to a vision framework and goal setting approach.
Proverbs 29:18 Without vision, people perish.
In 2021, I increased in faith, presence, and being uncomfortable with the unknown. How could I not with traveling to 5+ countries, visiting 2 continents, staying at 25+ Airbnbs in Central America and USA, expanding to 500+ blogs + shows, working with 7+ brands, and pitching brands like a boss.
Vision Framework: Part 1 & 2
Similar to last year, I will share insights into 7 Steps to Success including highlights on faith, wellness, love, creating a life + business I love, finances, and travel. The passion, purpose and priorities have shifted yet again from 2021.
I find when I follow strategy, structure, systems and accountability I reach 10x, 20x, infinity x beyond what I ever imagined with vision and freedom in life. You will too. In the last 90 days of 2021, I increased community and accountability with faith, financial and entrepreneurial communities.
It's time for you to create a 2022 Vision: A Year Ahead to create a life and business you love.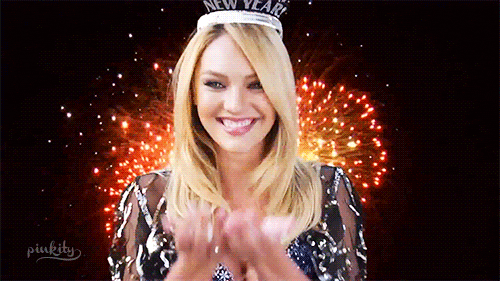 2022 Vision Insights
If you love vision, goals, and creating - you are my kind of people!
I choose to align passion, purpose, people, and profits to daily, monthly quarterly, annual goals and my legacy.
I want you to get one thing. Nothing happens overnight.
There is no instant change like turning on a light switch.
Transformation Takes Time. The bigger your vision, the more obstacles and resistance you face. Your character, discipline, and accountability will transform like you never imagined. I know mine has and continues to. I am a totally different person in many ways and transforming daily.
God blew my vision up in every way and continues to. I will not shy away from telling you that the climb with calling, purpose, and entrepreneurship are sometimes like a climb up Mount Everest. The climb will test your persistence, patience, and purpose.
I will not be that girl that tells you anything happens overnight, or you will each 6 figures in 6 months for sure (you might - I am not saying you won't), or that it will all be easy from the start. It will get easier. Every fear, every item I have ever given power to, and every thing I once judged myself and others for has been put to the test.
The bottom line is you get to fight for your freedom. Sometimes it's one or the other sometimes it's both in the same moment. Without a shadow of a doubt, I can say without God, Jesus and the Holy Spirit I would not be HERE.
Casting and creating a vision is not a one time affair. It is a daily exercise sometimes still, sometimes slow, and sometimes fast. 7 Ways to Win the Day as an Entrepreneur will help you too.
In goal setting, I pay particularly close attention to my morning routine, actions, and results. I integrate my passions and purpose in seven areas of life. and stay flexible for surprises. This includes seven steps to success. The areas include spiritual, mental, emotional, physical, playful, financial, and financial. I call my morning and night routine my Sacred 7 Morning and Night Routines.
In 2016, I realized I was my happiest when I experienced progress in every area of life. At the same time, I recognized that there are periods of intense focus in an area to impact it massively.
My focus for 2022 is continuing to focus on aligning calling, purpose, business and finances. I am aligning passion and purpose, creating a life and business I love with community, reaching 6+ figure launches with courses, World, Active World Team and Millionaire Team Member with Herbalife Global Nutrition, improving net worth by over $100,00, and giving >$20,000. I adjusted my goals from 2021 into 2022. No matter what, I keep firm in faith and fighting for freedom by moving forward no matter the outcome. I assess, adjust, and apply.
The last year and last seven years have been a humbling experience to say the least. I've grown closer to our Creator more than I ever imagined.
I am a freedom fighter to create what I love and help you #createit too.
2022: A Year Ahead
In 2021, I spent the last few days assessing the year and outlining my vision for 2022, I spent the first several days creating and writing my vision for the year and decade. I started the 10/10/1 practice I learned from Rachel Hollis. I hosted a Vison Board Workshop, and attended Brendons Burchard Workshop for New Years. I celebrated myself every step of the way!
Let's get into the Vision for 2022 & Beyond.
Vision Framework: Part 1
Seven Steps to Success
Part 1 of the Vision Framework is the Seven Steps with Spiritual, Mental, Emotional, Relational, Playful, Physical, and Financial. I like to focus on 1-3 things in each area. I call it my 3X7 Approach.
Spiritual
Girl, You Are Going to Change the World
The journal I finished in 2021 has this on the front and reminded me to show up consistently. Right now, i have a Faith and Focus Journal. High Performance Journal, and my CREATEIT Journal.
Every day, I speak out loud in the morning, I am a beautiful wonderful child of God. I am fearfully and wonderfully made, and this is the day the Lord has made - I will rejoice and be glad in it!
I've learned that if I put first things first, everything flows by priority and purpose easier than ever!
Fave verses