Katrina Julia
Press Trips In 2021: 4 Ways I Got 4 Trips in 4 Countries in Central America
Updated: Sep 5, 2021
If you or anyone you have talked to has told you press trips in 2021 are not possible in 2021, they are sadly mistaken.
In 2021, I have either completed or have press trips and digital marketing projects booked in Central America in 4 countries already. I am just getting started.
I am highlighting all my skills across business consulting, digital marketing, social media, influencer marketing, and retreats with platforms and brands. You can too.
This year alone, I have completed a digital marketing project in Bacalar, Mexico, am half way through a digital marketing and press trip in Costa Rica, and have press trips already booked with Honduras and Panama with hotels, adventure brands, and retreat centers.
What you may be surprised to find out is my average project is 2 weeks hosted and sponsored, and value provided from brands of over $3,000 minimum. Most influencer marketing sponsorships for press trips are usually less than 5 days.
Let's talk about Press Trips are Possible in 2021.
Press Trips 2021
4 Ways I Got 4 Press Trips
There are creative ways to make money and reduce expenses. Do not let anyone ever tell you there is one way to do something.
Not to mention, just because something has always been done one way doesn't mean it isn't incredibly stupid and/or there is another way.
Think like there is no box, because there isn't unless you allow or make one.
With that in mind, I am sharing 4 Ways I Got 4 Press Trips in 4 Countries in Central America for 4 Months.
You will love my Top 10 Things to Do Guides!
Not to mention our CREATEIT Summit Free Preview to Hands-On
Wellness, Faith, Marketing, Business and Travel!
Cano Island, Costa Rica
1 Travel Brands, Organizations, and Tourism Boards


For over a year, we have built a press and travel list of over 200 contacts globally.
Hint you may get access to this with the Creation Club Mastermind.
Not to mention, 75+ Tools + Resources to Create a Life + Business You Love!
When we connect with a travel or tourism board, organization and/or brand, we offer press stay, ongoing digital marketing and online business consulting, influencer marketing, and retreats.
One of my Honduras projects is with the former head of FAM Trips in Honduras for a hotel, and a water park in Ocotepeque!
2. Influencer Marketing and Community Based Platforms
In 2014, by sharing my before and after on Facebook alone, our business grew 25x. I immediately began to see the power of story telling, community, and platforms.
As a result, I set out to increase online presence on online and social media channels, as well as creating an online community.
Not only have I researched and delegated over 100 influencer platforms, but worked with over 15,000 influencers, created over 300 million in reach, and generated over 3,000% ROI in earned media alone.
We have run a study alongside my book, Influencer Marketing Like a Boss and created our own influencer marketing platform for wellness, online, business and travel to help influencers create a life and business they love as well.
I use influencer marketing and community platforms BOTH as an influencer / entrepreneur to pitch myself with a pitch letter and media kit, AND to pitch the brands for ongoing consulting to brands.
Some of these include, but are not limited to, Perlu, XO The Plug, Tribe, She's Wanderful, Travel Massive, Travel Industry Marketing Association, and Workaway.
The digital marketing press trip in Bacalar, Mexico is a result of community and platforms.
The press trip in Costa Rica for a month with travel brands and digital marketing is too!
Whale Watching in Costa Rica
3. Social Media
Some will tell you that you have to have 10,000 or more followers on Instagram to get a press trip. My friends, do not believe what someone else's truth is as your own unless you want to box yourself in and have the same path they did.
When people started telling me that, I immediately said that is not my truth nor do I accept that.
I still do not have 10,000 followers on Instagram yet, and I have gotten not only these 4 press trips reaching about 4 months, but many other collaborations for both trade and payment with wellness, business and travel brands for years.
So, you may connect with travel brands on social, get their email, and send them a pitch letter like a boss highlighting your value now.
Laughing that "you have to have any # of followers to get projects"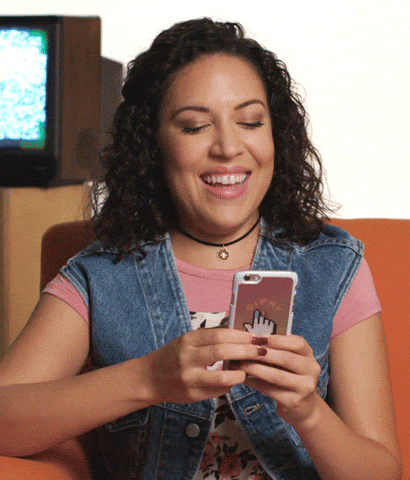 4 Recommendations and Referrals
Last, but definitely not least is recommendations and referrals.
The best compliment is when someone reaches out to you and refers you to a person and brand because of the level of value and work they have seen you do.
Alternatively, this may happen because of the great job you did on your press profile on a platform too!
It is so important to get recommendations from people you work with to share on your media kit, website, and LinkedIn Like a Boss. Not to mention, ask them for referrals for brands you may connect with. I have gotten several collaborations and projects this way too!
An example recently is via a travel platform with a retreat center who reached out to me directly from Panama.
Bacalar, Mexico Rapids
Press Trips in 2021
Do not let anyone tell you that press trips, digital marketing, and ongoing business consulting is not possible in 2021.