Katrina Julia
Fractional CMO (Chief Marketing Officer): The Future of Marketing
It's no secret that marketing is rapidly changing in 2023 and beyond. With the advent of digital marketing, traditional marketing methods are no longer as effective as they once were. As a result, many businesses are turning to fractional CMOs to help them stay ahead of the curve.
I started immersing myself in digital marketing in 2013 with strategy, structure and systems including experiences including 25X growth in Y1, over 3000% ROI, influencer marketing, and working with brands like NBC Apprentice, Simple Truth,, and Airbnb.
What is a Fractional CMO?
A fractional CMO is a company that provides partial marketing services to other businesses.
A Fractional CMO may help your mission-based brand and creators to
Annual Marketing Road Map

B2B2C (Business 2 Business 2 Consumer) Strategy

Public Relations

influencer Marketing

Social Media
This can be a great option for businesses that don't have the time or resources to handle all of their marketing themselves.
Fractional CMO Benefits
There are many benefits to using fractional CMOs including flexibility and scalability. They help companies manage their marketing budgets more effectively. Additionally, fractional CMOs provide access to a wider range of marketing expertise and resources.
Ultimately, using a fractional CMO may help companies achieve their marketing goals more efficiently and effectively.
Challenges of Fractional CMO
There are several challenges that fractional CMOs face. One challenge is that they find the approach and balance of services to offer. Their services are priced attractively in comparison to a traditional Chief Marketing Officer, while still making a profit. Fractional CMOs market their services to potential clients via digital marketing and online platforms.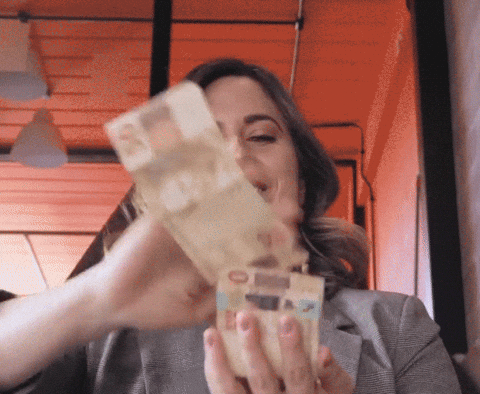 How Fractional CMO may help your mission-based brand
There are several different ways that fractional CMOs may help your business.
1 Fractional CMOs Help You Save Money
They are less expensive than hiring a full-time CMO, which can be a huge cost savings for small businesses.
2 Fractional CMOs Help with a Marketing Road Map
If you're just starting out and don't have a lot of experience in marketing, a fractional CMO may help you get up to speed quickly.
3 Fractional CMOs Help You Get More with Marketing
They may help you create a marketing plan, implement that plan, and track the results. This may help you improve your marketing and get better results from your efforts.
Fractional CMO Trends
Fractional CMOs are becoming more and more popular, as mission-based brands, creators, and influencers are looking for new and innovative ways to get the most out of their marketing efforts.
These models allow brands to outsource specific marketing functions, while retaining control over the overall strategy and direction of the campaign.
Trends Driving Growth of Fractional CMOs
1 Brands are looking to reduce costs and increase results.
2 Brands and entrepreneurs are realizing that they need to be more agile.
3 Growing demand for specialized marketing expertise like influencer and social media marketing.
All of these trends are contributing to the growth of fractional CMOs, and we can expect this trend to continue in the years ahead.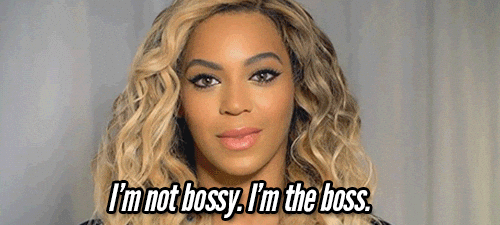 The Future of Marketing is the Fractional CMO
Fractional CMOs offer a lot of potential for mission-based brands, creators and influencers are looking to stay ahead of the curve in today's rapidly changing marketing landscape. They may help businesses strategize, execute, and measure their marketing efforts more effectively than ever before.
If you're looking to take your mission-based brand to the next level, a Fractional CMO may be just what you need.
Step by step, you may create from an overflow of abundance with limitless opportunities. You may then free up time when you automate and scale your business like a boss.
Which of the steps resonate? What action you are going to take today to #CREATEIT?


Create. Transform. Inspire.
You Were Born to.
If you want to create a life of freedom,
you will love my 75+ Tools to Create a Life and Business You Love.
CREATE WITH OUR COMMUNITY
https://www.fitlifecreation.com/freebies
Learn More About our Travel Project:
Inspiring Travel Now & In the Future
Creator & Travel Series Contributions for Creators
If you would love to be considered for our Travel Series, our form.
Note: We ask for personal reflections like this piece and examples below.
https://www.fitlifecreation.com/post/one-day-in-cancun-mexico-itinerary-to-transform-and-travel
https://www.travtasy.com/2019/10/cuba-travel-guide-tips.html & no mention of anything not aligned to wellness, transformation and travel.
We are a transformation brand with a mission of "FIT" Following Love in All We Do, Impacting People, and Transforming the Mind. We focus on transformation and cover wellness, marketing, business in travel to help people create a life and business they love.
If we select you, currently our pieces are for press only for blog & our show. Once we start paying for articles, we will go back to prior articles and authors and pay you for your pieces starting at $25 and growing step by step.
We will ask for :
1 Your Draft Story
2 Photos 5 Min High Quality
3 Follow Format & Spacing Like in Our Pieces
4 Submit in Word with Clear Instructions on Photos
5 Attach Photos Separately Matching Labels
6 Final Summary
7 Once we Accept, Will Ask for Voice Over for Show of Article in Your Voice
You may use Quick Time or Zencaster for Free (Do not record until we approve)
Essentially follow the template and format you see
Include After Approval:
1 Your Media Kit
2 Confirm You Will Back Link on Your Blog/Media Page & Share on Social